Getting Your Bird Back to Nature
12 - 36 months and
30 months to school age
Sitka And Sparrow




Early Education




Gillybird Nature Schools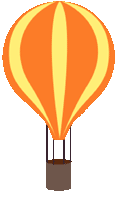 Welcome to Sitka And Sparrow
Early Education
12 months -
school age
All four locations are newly renovated with natural, calming colours and as many organic play things as we could get our hands on!
Sitka And Sparrow believes that a child thrives in a calm space, but with invigorating activities and pops of colour to help their imaginations run wild!
Sitka And Sparrow Objectives
To provide a flexible and varied program to meet the needs of each individual child and to gratify the natural curiosity inherent in all children so that each will develop to his/her potential emotionally, physically, socially, creatively, and intellectually.
To provide an atmosphere of appreciation for the difference in people by promoting a healthy social interaction between the children and between the children and staff, by encouraging expression of feelings and sense of responsibility toward the well being of others.
To provide freedom for each child: freedom to be oneself, to explore, to investigate, to take responsibility for one's own actions and to make mistakes without the label of failure.
To guide and support the children in all the endeavors in order to help them develop a positive self-concept and a positive feeling towards their world.
Not all of us are lucky enough to live in an area which includes a piece of wilderness, but there are other ways to experience a natural setting within the city.
At Sitka and Sparrow, we will take full advantage of our surroundings! Whether it be finding a park, nature trail, beach or forest near us, we will be out of doors as much as possible! It doesn't have to be a large spot, it just needs to be a safe place for the children to explore.
Our facility has tons to keep your wee muffin occupied and happy! With play centers, books, puzzles and stage to perform, rainy days will still be tons of fun! Arts and crafts will be a big part of our indoor time.
Eating? Yes! Eating is an activity and we will do it in the healthiest way we can. At Sitka and Sparrow, we encourage you to send your babe with a yummy and healthy lunch, and can provide you with lots of ideas if you are stumped!