Getting Your Bird Back to Nature
12 - 36 months and
30 months to school age
Sitka And Sparrow




Early Education




Gillybird Nature Schools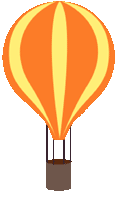 Sitka Infant Toddler Location on St. Aidan's St.
Licensed as Gillybird Nature Academ
y 4. Our St. Aidan's location is our third facility, located in the St. Aidan's United Church. We have been licensed in this location since February 2021, have a wonderful relationship with our Licensing Officers at Island Health, and have a Low Risk Rating. Sitka is in the lower level of the church and has a separate play room, classroom and nap room. We are licensed as a Group centre, under 36 months, which has a ratio of 4 toddlers to 1 staff member. At this location, we have a maximum of 12 children. Our staff have their Infant Toddler specialization with their Early Childhood Educator certificates.
​