Getting Your Bird Back to Nature
12 - 36 months and
30 months to school age
Sitka And Sparrow




Early Education




Gillybird Nature Schools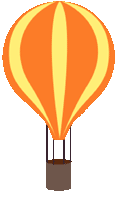 "Generations of Adventure... It's In Our Nature"
Sitka and Sparrow Early Education currently has 4 locations in the Oaklands, Hillside, Jubilee and now Mt. Tolmie areas.
​
At Sitka and Sparrow, children spend as much time as possible in the fresh air, engaging in physical activity, stretching their imaginations, developing their creativity, and learning from the natural world through self-directed play.
Our daily schedule is centered around experiential and play-based approaches to learning, with daily immersion in the outdoors. Children will develop a deep respect for and connection to the natural world through developmentally appropriate curriculum developed with Reggio Emilia, Montessori and Waldorf pedagogies. We believe that borrowing from multiple pedagogies allows us to develop programming that is as unique as the children in our care. With over half of our day spent outside, you may find us searching for worms, or painting with leaves and pine branches!
​
I have developed my own personal philosophy for programming around empathy and education. We are a safe place for BIPOC, LGBTQ2+ families and we centre our teaching around anti-racism, diversity, feminism, equality/equity and social justice. These may feel like huge concepts for small children, but I truly believe that we must start instilling empathy in children as early as possible. Anti-bias early education includes hiring diverse staff, offering ongoing professional development in diversity and ethnicity, offering diverse toys/dolls and books, and designing our space to reflect the diverse families in our community.
​
We respectfully and thankfully acknowledge that Sitka and Sparrow Early Education centres operate on the unceded, traditional territories of the Lekwungen speaking people of the Songhees and Esquimalt First Nations.
​